Ingredients:
Serves 1
1 scoop 310 Toasted Coconut 
1 cup coconut milk
1 tbsp almond butter
1 tbsp cacao powder
1 tbsp unsweetened coconut flakes
1/2 frozen banana
1/2 tsp vanilla extract 
1/2 cup ice
Directions:
Combine ingredients in a blender and blend until completely smooth.
Serve and enjoy!
What's your favorite sweet treat? Let us know in the comments below and we will make it into a healthy 310 shake!
Looking for more healthy recipes? Check out other delicious nutritionist-approved 310 Nutrition recipes here! 
In This Recipe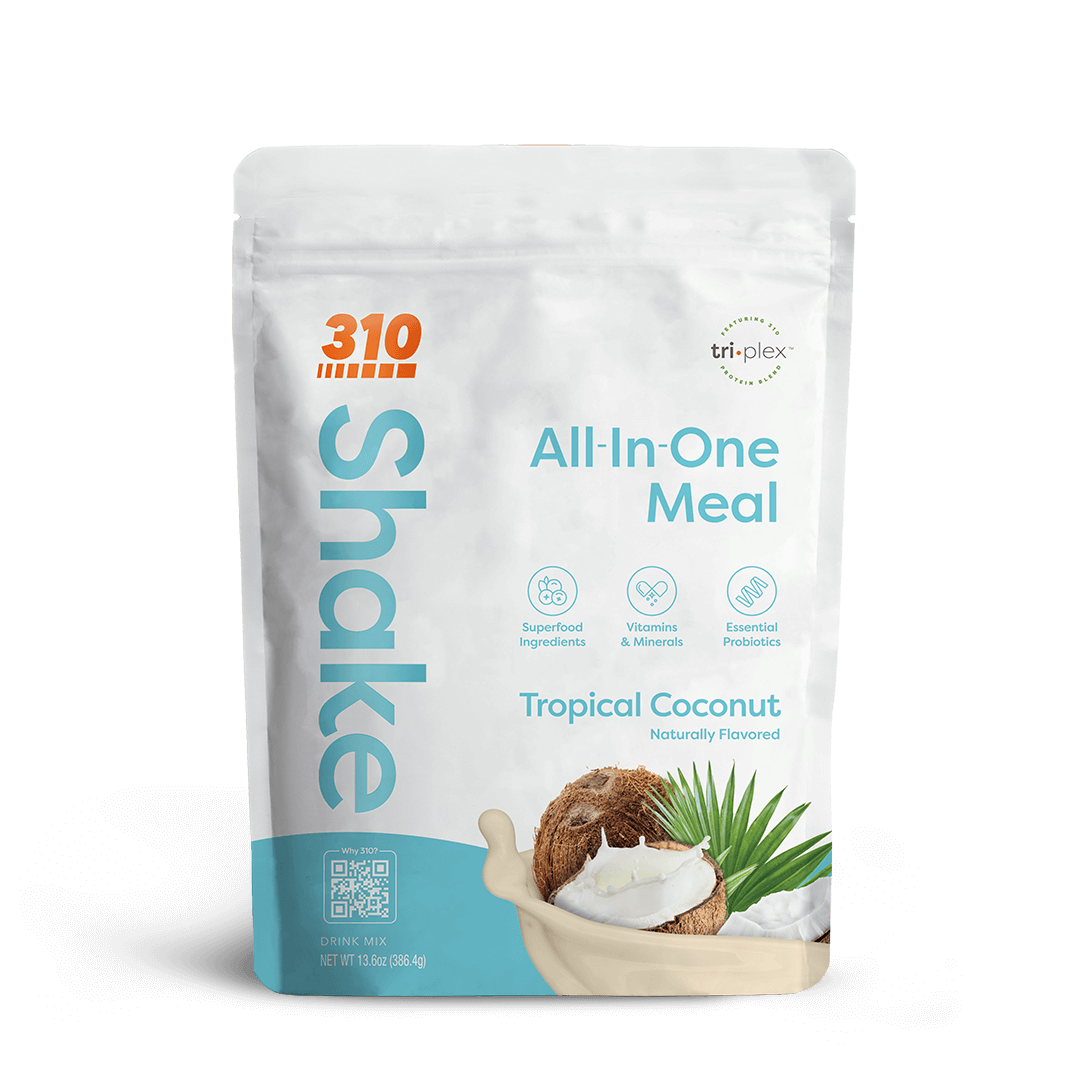 310 Tropical Coconut Shake
Indulge in an insanely delicious, complete superfood meal, providing well-balanced nutrition and targeted ingredients for total immune, digestive, and full-body health. View Shake »