Ingredients:
Serves 1
1 scoop 310 Toasted Coconut
1 cup unsweetened coconut water or coconut milk
1 cup frozen pineapple
1/4 avocado
1 cup kale
Directions:
Combine ingredients in a blender and blend until smooth. 
Serve and enjoy! 
Nutrition: 
284 calories
42 g carbs
29 g net carbs
7 g fat
19 g protein
What's your favorite shake recipe using 310 Toasted Coconut? Let us know in the comments below to be featured on our blog! 
Like this recipe? Check out other delicious 310 Nutrition recipes here! 
In This Recipe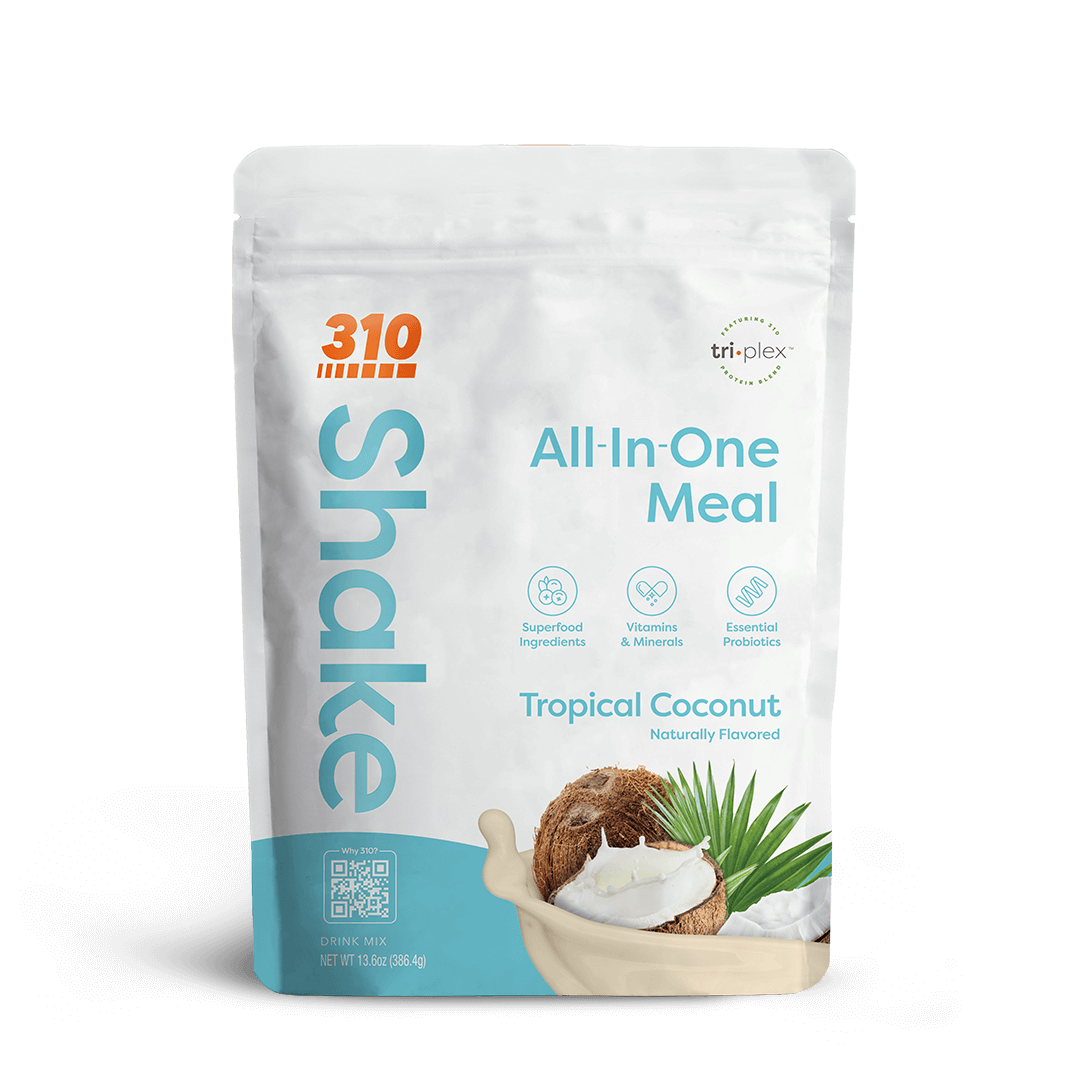 310 Tropical Coconut Shake
Indulge in an insanely delicious, complete superfood meal, providing well-balanced nutrition and targeted ingredients for total immune, digestive, and full-body health. View Shake »